So I'm writing a home design column now for my friends website/blog. I'm going to post it here first to hopefully get some feedback from you girls. This one is a little weak and disjointed. Hopefully they'll get better. :-)

Hello! My name is Harmony and I'm so excited to be joining the Love LuLu Mae family of bloggers as the "home design expert." I have been a fan of the Love LuLu Mae brand for quite some time and feel honored to add my small contribution to such an inspired business. Let's dive right in shall we?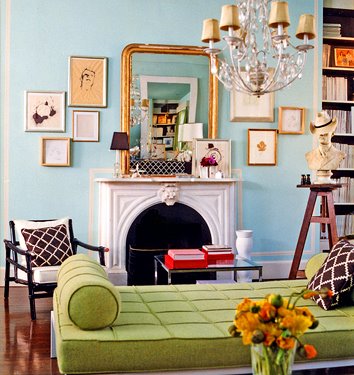 ***
First of all let me tell you right off the bat that I'm no expert. I don't have any fancy degrees , I don't always like or even appreciate the current trends, and I can't tell you the difference between a chair designed in 1955 and one designed in 1960. Not only can I not tell you the difference, but I don't care. If I like something well then I like it. End of story. I don't care if it's IN or OUT. I don't care if it's purchased at Bloomingdales or the Dollar Store. Beautiful, stylish, and useful things for your home can come from anywhere with any price tag.
I truly believe that you should surround yourself with things that you love. While I can appreciate and admire the work of an interior designer, what truly delights me is how real people decide to design their own space. I respond to a space that represents a life and not just the hot new trend. Don't worry about status symbols or trends unless they truly make YOU happy. Don't worry about what everyone else thinks. Do what is right for you. If you like to hang up mass-produced posters that everyone else has…DO IT! If you think carnations are the most beautiful flower in the world then…USE THEM! Drape your entire room in circus tents for all I care. As long as it makes you happy then DO IT! DO IT! DO IT!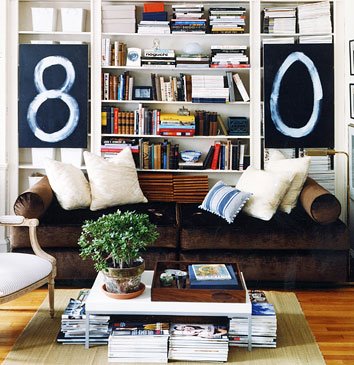 ***
Chances are if you're a Love LuLu Mae fan or customer, you have a killer sense of style yourself, both in your closet and in your home. Of course you do! To me fashion and home design go hand in hand. Just look at Agnes LuLu Mae Mile's studio!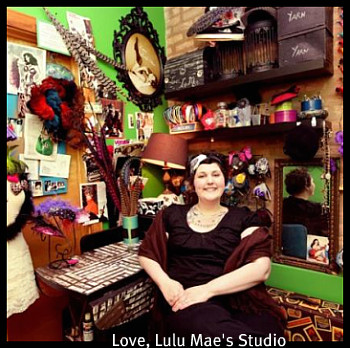 Sexy. Sassy. Smart. Right? That room is as beautifully put together as her elaborate pieces of wearable art. I plan to feature other homes and artists with equally confident, unique, and beautiful flair. I'll be searching for those amazing deals and I'll post them here so that you all can take advantage of them. We would also love to feature your homes! Perhaps with you front and center wearing your piece of wearable art?! Please submit your photos, suggestions, and questions to:
Thanks again to Agnes and the whole LuLu Mae team!
Until next time, Cheers! Harmony
Owner of Harmony's Nook
***photos from the late and great Domino magazine. May she rest in peace.